Hello! I'm Graham Barlow a Yang style Tai Chi Chuan and BJJ practitioner based in the UK, and this is my blog. I also practice Chi Kung, Kung Fu and XingYi. Read an interview with me about my martial arts background here.
With this blog my aim is to is provide quality information on martial arts in general and specifically the arts I practice: Tai Chi Chuan and Brazilian JiuJitsu mixed with some XingYi and Choy Lee Fut. All the opinions are my own and don't reflect on other people.
I create this blog for free, but it takes time to write. If you like my work then feel free to donate to help fund me to make more of it!
I also write articles for Jetli.com and run BJJNotebook.com.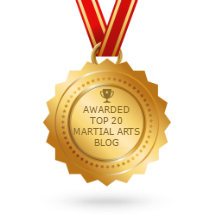 Copyright: You are NOT free to reproduce this work anywhere online or in print without written permission from the owner of this site. Get in touch and we'll talk about it!
Find us on Facebook and Twitter.